Terms Of Use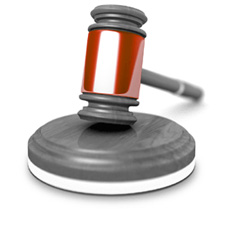 TERMS TO USE
Any use of this web site provided by gurgaonpropertybazaar.in or its affiliate Dreamz realtors is subject to these Terms of Use. These Terms of Use may be amended, modified or replaced by other terms and conditions, e.g . For the purchase of products and services. With log-in, or where a log-in is not required, in accessing or using the gurgaonpropertybazaar.in these Terms of Use are accepted in their then current version.
For registration the User shall give accurate information and, where such information changes over time, update such information (to the extent possible: online) without undue delay. The User shall ensure that their e-mail address, as provided to Gurgaonpropertybazaar.in, is current at all times and an address at which the User can be contacted.
Upon registration the User will be provided with an access code, comprising a User ID and a password ("User Data"). The User Data allows the User to view or change its data or, as applicable, to withdraw its consent to data processing.
The User shall ensure that User Data is not accessible by third parties and is liable for all transactions and other activities carried out under its User Data. At the end of each online session, the User shall log-off from the password protected websites. If and to the extent the User becomes aware that third parties are misusing its User Data, the User shall immediately notify Gurgaonpropertybazaar.in thereof without undue delay in writing, or, as the case may be, by e-mail.
You may use the Service, the Site, and the information, writings, images and/or other works that you see, hear or otherwise experience on the Site (singly or collectively, the "Content") solely for your non-commercial, personal purposes and/or to learn about gurgaonpropertybazaar.in services. No right, title or interest in any Content is transferred to you, whether as a result of downloading such Content or otherwise. Gurgaonpropertybazaar.in reserves complete title and full intellectual property rights in all Content. You may not use, alter, copy, distribute, transmit, or derive another work from any Content obtained from the Site or the Service.
PLEASE NOTE that users of this web site are responsible for checking the accuracy, completeness, currency and/or suitability of all information Gurgaonpropertybazaar.in makes no representations, guarantees, or warranties as to the accuracy, completeness, currency, or suitability of the information provided via this web site. Gurgaonpropertybazaar.in explicitly disclaims any and all liability for any claims or damages that may result from providing the Gurgaonpropertybazaar.in website or the information it contains, including any web sites maintained by third parties and linked to the Gurgaonpropertybazaar.in website.
Copyright
All data and/or search facilities on this site are for consumer's personal, non-commercial use and may not be used for any purpose other than to identify prospective properties that consumers may be interested in purchasing.
Any editorial content or articles on our site are of a general nature only and do not consider your personal objectives, financial situation or particular needs. Editorial content should not be regarded as advice or relied upon by you or any other person and we recommend that you seek professional advice before acting on the content.
All trademarks, logos , names and Images are properties of their respective owners.
No part of this work may be copied, reproduced, or translated in any form or medium without the prior written consent of Gurgaonpropertybazaar.in .
To obtain permission to reproduce the information (text or graphics) contained on the Gurgaonpropertybazaar.in website for any purpose, submit the specifics of your request in writing to Gurgaonpropertybazaar.in via the email address enquiry at
info@ gurgaonpropertybazaar.in